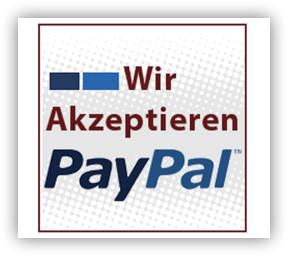 Room Fee Payment Options 2020-2021 — Monthly or by School Year
Room Fee Payments may be made via
PayPal
. You may make
monthly
payments or pay ahead for the
entire year
. For monthly payments, please select the month you are paying for from the dropdown list. There are options to make payments for multiple students.

The
Jetzt bezahlen
(
Pay Now
) button will take you to the
PayPal
website. From there:


1)
If you have your own
PayPal
account, you may login to your account and pay from it.


2)
If you do not have a
PayPal
account, you may pay via a credit or debit card.


However
,
if you prefer to keep a low online presence, cash or check will be accepted in the
first class of each month
for that month's payment.
Or, you may also pay by check for the entire school year which is
$99
.