Willkommen! Wir freuen uns, dass Sie hier sind!
The
Homeschool-Unterricht
in
deutscher
Sprache
Academy
(HUDS Academy)
exists to assist homeschooling families and their students in grades 7-12. All courses are
Honors
classes and are
tuition-free
(small room charge of $3/week).
For information, questions, curriculum maps, required textbook lists, or contact information for any of the courses shown below, click on a course icon.
For general questions, please click the Email button directly below.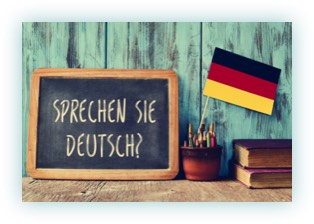 For
information about any of the HUDS Academy courses shown directly below, click on a course icon.
Important: Completing the Enrollment Form
does not automatically guarantee a seat
in any class. There is limited seating available and enrollments are accepted on a first come, first serve basis. After the enrollment form is submitted, you will receive an email within 1-7 days confirming a seat in the class or a place on the waiting list.
(Die aktuelle Uhrzeit und das aktuelle Datum in Berlin)